This store requires javascript to be enabled for some features to work correctly.
Frequently asked questions
Our jewelry brand is named after those breathtaking sunsets that grace the horizon, painting the sky in mesmerizing hues of lavender and pink. Just like these awe-inspiring moments in nature, our intention is to bring that same sense of beauty and empowerment into your everyday life.
At Lavender Skyline, we believe that beauty has the power to uplift, inspire, and empower. We understand that jewelry is more than just an accessory—it's a reflection of your unique style, personality, and the way you want to feel when you wear it. Each piece in our collection is made to capture the essence of those captivating sunsets, evoking a sense of awe, tranquility, and confidence.
Our mission is to be your companion on your journey, reminding you that you possess the power to chase your dreams, embrace your uniqueness, and create your own vibrant skyline.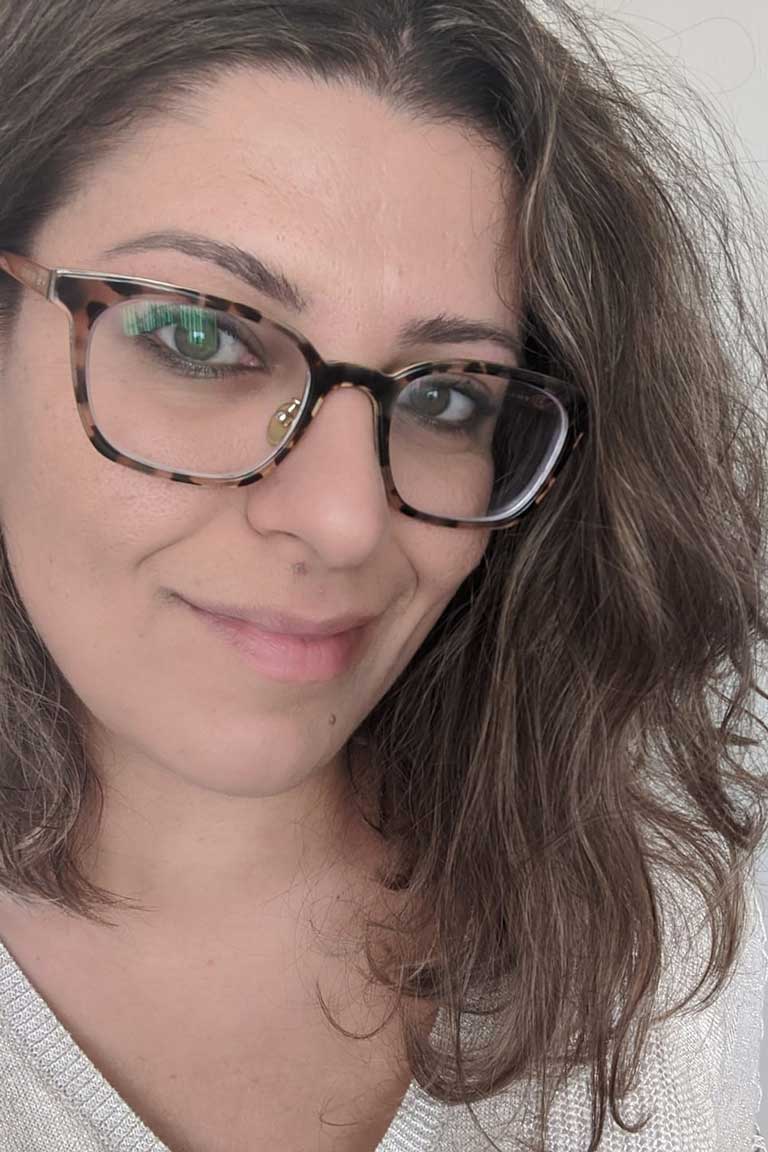 The journey
Fourteen years ago I said goodbye to the people I loved and, without sufficient knowledge of English or a clear plan for tomorrow, I crossed half of the world and landed in San Francisco.
A few years later, when I already had a full time job and a part time school in design, my friend suggested trying the art market, for my handmade jewelry pieces, across the Ferry Building in San Francisco. Then, making jewelry was a hobby and a lifelong passion.
A month later I was at the market with a little table and five pairs of earrings on a tiny display. Little did I know that this was the beginning of my entrepreneurial journey.
Soon I was working on multiple jewelry collections, improving the pop-up and working on a website. Shortly, the tiny table has transformed into an attractive pop-up store that you may have seen in San Francisco's art events, fashion shows, or at some Bay Area art festivals.
The jewelry and the inspiration
With a background in engineering, I do like to focus on details. But the heart of an artist in me keeps my pieces playful and elegant. In short, I like incorporating best of two worlds in my jewelry collections.
But one of the most exciting and inspiring parts of the journey, besides designing pieces, is meeting you and others! Being able to make someone smile or to empower someone through my works is fulfilling, invaluable, and motivates me doing what I do.

Thank you and I'd love to hear from you!
I'd like to say a big thank you if you've stopped by at my booth, had a conversation or purchased something. You're an inspiration!
If you're making a purchase online, and we have already met in person, it's great to seeing you again! Please don't be shy and drop a little message too; I'd love to hear from you!
If we still haven't met, it's great to meeting you! I'd love to see who you are and know how you feel about your new jewels. Feel free to tag your Instagram photos or simply share one.
 And thank you all for supporting small businesses! You're more appreciated than you know.
With love,
Gohar­­